Recent changes have seen many of SASM's clients being required to use third-party contractor and supplier management agencies like ISNetworld as part of a pre-bid qualification process for potential buyers. This pre-bid qualification process requires organizations to report, review and verify regulatory compliance records in order to receive approval for their organization's safety programs, standards and performance.
SASM understands the requirements and challenges that firms may face when setting up their profile with a service such as ISNetworld and SASM is here to assist you. Please contact us for further discussion. We can help streamline the information submission process.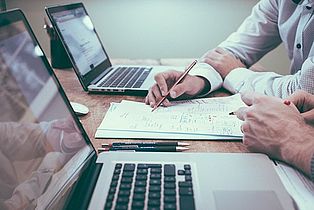 ---
Key Benefits of Our Service
Some examples of where a Safety Rental Advisor can assist your company with ISNetworld are:
Developing safety programs to ensure compliance with regulatory and/or hiring client's standards
Training documentation
Preparing hiring client specific documents
Meeting and exceeding customer expectations
Performance you can trust
Inspired, tailored solutions
Interested in Our Services? Contact Us

Advising and Consulting
SASM's consultants employ a results-based approach to health and safety that is focused on building self-reliance and enabling your organization to implement, manage and continually improve your health and safety programs.

Inspections, Safety Audits and Evaluations

Occupational Hygiene and Fit Testing